Welcome To
Kennedy High School
4545 Wenig Rd NE Cedar Rapids, Iowa 52402 | 319-558-2251
7
Bowling: Boys Varsity vs. Washington (Away)
Lancer Lanes
7
Bowling: Girls Varsity vs. Washington (Away)
Lancer Lanes
7
Basketball: Girls Varsity vs. Cedar Rapids Jefferson">Multiple Schools (Away)
Iowa City Liberty
A message from our principal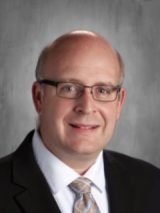 At Kennedy, we don't want to just "return to normal" but instead "return to better." We are spending this summer and this upcoming school year exploring better ways to make school work better than it was when we were thrown for a real loop in spring 2020. This means reevaluating how we deliver learning, how we support students academically, and how we help our student's emotional and mental health.
We have also adopted a new mission and vision for Kennedy. These guiding principles will be at the forefront of what we do every day for students. Our vision is the Cedar Rapids Community School District's vision of Every Learner. Future Ready. We are committing to a new mission as well: To cultivate the personal and academic growth of our Kennedy community by ensuring a safe and inclusive learning environment that moves us courageously forward. A safe an inclusive environment is something we believe is particularly important as we return to better, helping us dust off outmoded practices and engage all students to be ready for their future.
As always, please let me know if there is anything we can do to support you.
Jason Kline
Principal